Welcome to my website! Feel free to browse some selected projects. To see my complete portfolio, click the PDF icon below and simply request access. Feel free to contact me via email or through my Instagram to see how we can work together!
About
Welcome to my portfolio website, where I have shared some of my favourite projects. I am a multidisciplinary designer and artist that works across graphics, illustration, interactive installations, photography, and videography.

My honours research focuses on participatory design and increasing inclusivity within gallery spaces. If you would like to know more about my research or see more of what I make, please feel free to get in touch!

Here is some of the stuff that I've done over the years!
Exhibitions & Events:
2021 - Impressions, Gaffa Gallery
2020 - Not For The Brief, Kudos Gallery
2019 - UNSW Art & Design Open Day Exhibition, Interactive Media Lab
2019 - Generative Installations, Interactive Media Lab
2019 - Parasitic Structures, Down/Under Space
2019 - Otherworlds Zine Fair, Marrickville Town Hall
2018 - Mosman Youth Art Prize, Mosman Art Gallery
2018 - Share your Zines Fair, New Moon
2017 - FUTUREself , AIAI Kowloon Tower, Hong Kong
2017 - Arc spring pARTy, 107 Projects
2017 - Kumano, Kudos Gallery
Residencies:
2020-2021 - Carer-in-Residence, UTS
2019 - Arc AiR, Fowlers Gap NSW

Awards & Scholarships:
2020 - First Class Honours
2020 - UNSW Art & Design Deans List
2019 - UNSW Art & Design Deans List
2019 - UNSW Career Ready Mentoring Program
2016 - New Colombo Plan Scholarship

International Study Trips:
2017 - HIF Cloud Workshop, Hong Kong/China
2016 - Walking as Art, Japan
2016 - Island Innovation Lab, Palau
Work Experience:
2020 - Arc @ UNSW, Graphic Design Inten
2019 - Australian Design Centre, Graphic Designer
2018 - Wordplay Studio, Graphic Design Intern,
2018 - HIF Cloud Workshop, Videography

Volunteering
2019– White Cube Program
2017 - VIVID Björk Digital Carriageworks
2015 - Harbour Sculpture

Publications
2019 - UNSWeetened - 'Hiccup'
2019 - FATAL CRUSH x Framework #26
2017 - Tharunka 'Culture' Edition.
2015 - Eat Sleep Draw
Selected Projects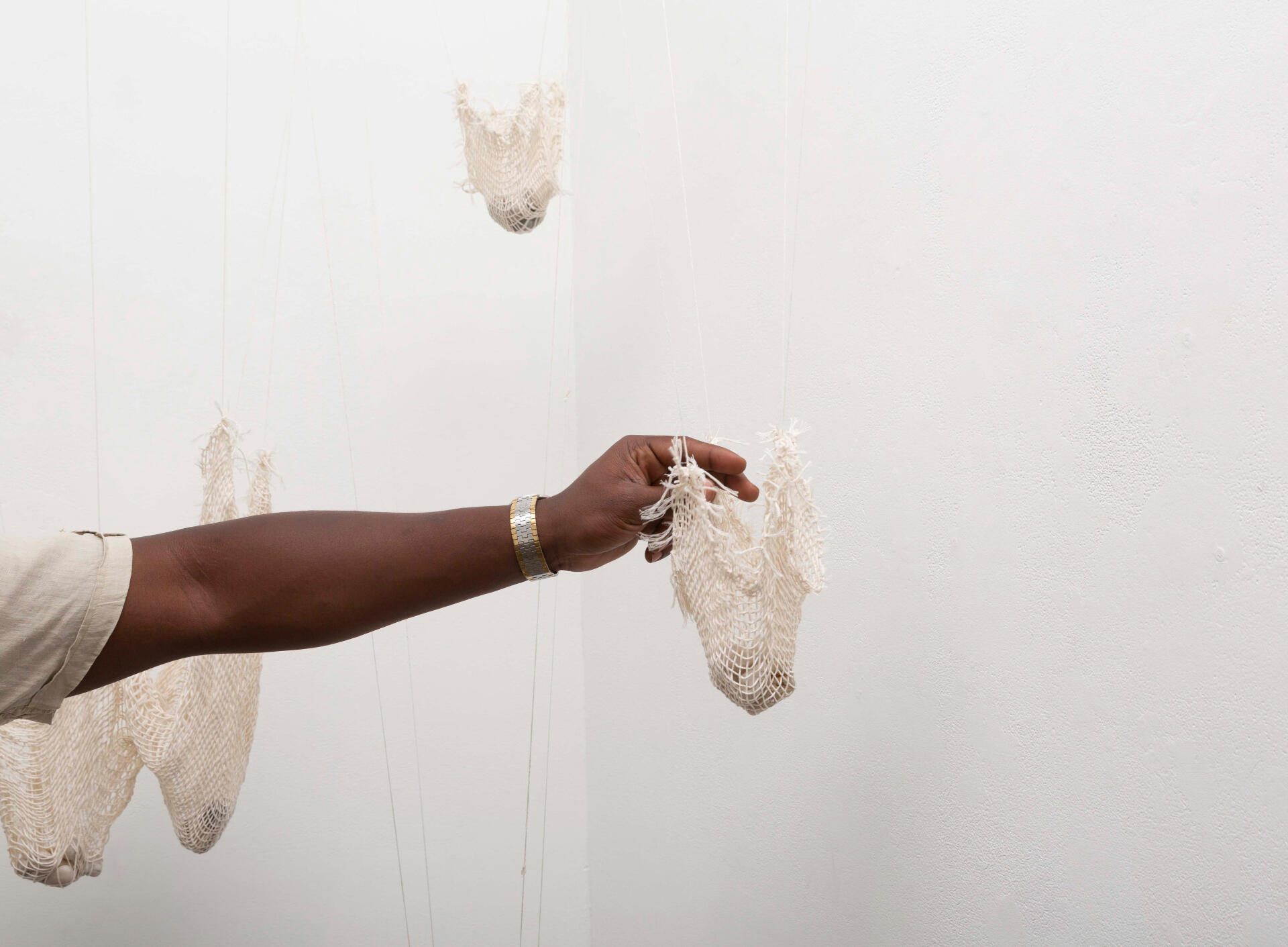 Dimples (2021)

When I think about my memories, they seem to gravitate around certain innocuous objects- a spoon, a pen, or even a pebble.

In this work, I invite others to think about sentimental objects in a similiar manner and to signify the weight of these objects on their memories by placing a pebble in handwoven tapestries that are suspended.
Photography: Dean Qiulinli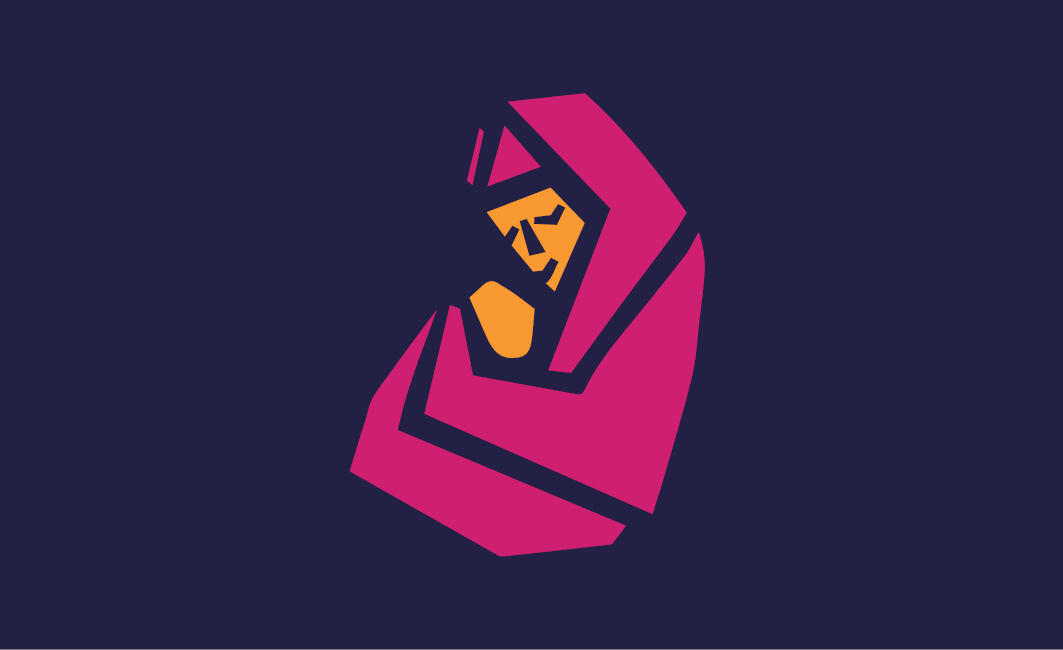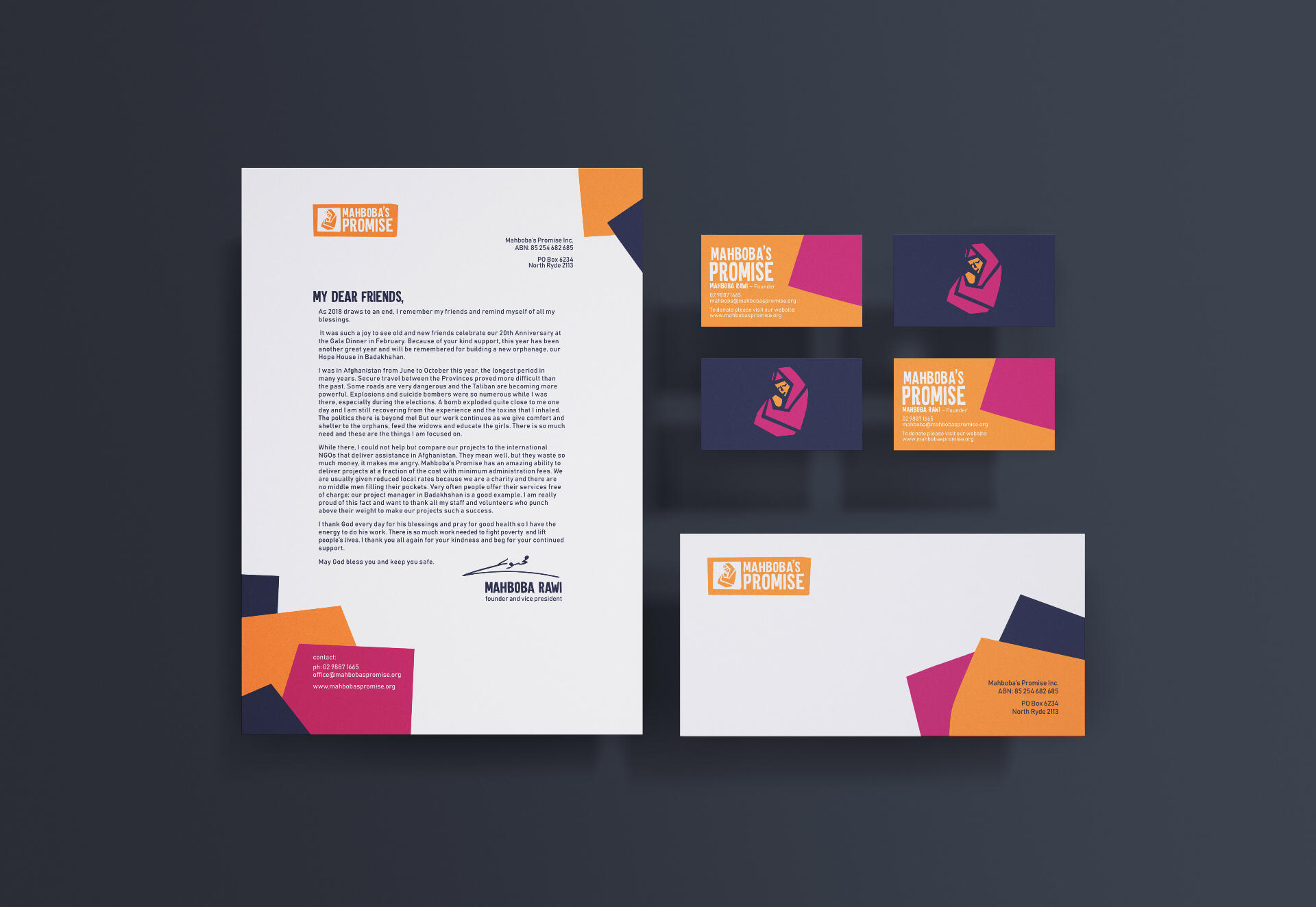 Mahboba's Promise Rebranding (2019)
Mahboba's Promise is a not-fo-profit organisation that required a new visual identify to represent the warmth and compassion of Mahboba. The new visual identity aims to bring new energy into the identity through a updated logo, typography, and branding colours. In doing this the new identity is more personal and aims to inspire hope towards building a future for the people of Afghanistan.

See Mahboba's Promise website to see their current identity.
Postcards (2018)
A personal project which I created to be a collection of digital and film photography from the past decade and from various locations. The zine is printed as a 17 page long, full colour zine as a series of postcards (148 x 105mm) presented inside an envelope in both gloss and matte paper versions.
Innate Encounter (2017)
A collaborative interactive sculptural piece created by Max Den Engelsman, Mija Healey Leila Frijat & Joan Shin.

'innate encounters' is an interactive work which featured in the UNSW Interactive Media Lab and was created to extenuate and emulate the experience of running one's hand through a field of grass. When the audience member runs their hands through the grass it triggers different sounds with various intensity depending on the speed of the action.
The Reverberation Room (2019)

In collaboration with Monisha Chippada and the interactive installation was exhibited during UNSW Open Day in the Interactive Media Lab.

The work looks to examine soft encounters with technology by integrating microphones, speakers, and screens within the woven forms to create an echo-scape.
Watch Here
Xenon (2016)
A wearable object which is based off the narrative by Radiolab on their story "Elements" where they examined the significance of the four elements. Xenon focuses on the narrative of Xenon and in specific the cosmic rays which the element is used to try to capture. The wearable piece is intended to reflect the intangibility of these rays, and how often they go unnoticed.
Listen here to the episode.
Cocoon (2017)
A interdisciplinary, collaborative work by Monisha Chippada, Marlene Baquiran, Michael Nguyen Huynh, Leila Frijat, Kristone Capistrano. Exhibited in the Sydney Design Festival, March 2018 .

Cocoon is a playful speculative tool for navigating our media heavy landscape. Combining easily accessible technology with experimental fashion, the headpiece is a challenge for individuals of society to reject the countless logos and advertisements that confront us in day to day life.